Spooky Science Parties & Shows for your Halloween Entertainment

That's FunTAZ®Schtick!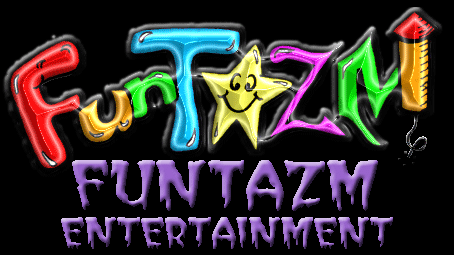 Spooky Science Parties & Shows for Halloween
Ooohhh.... oooooooooooo..... can you hear it? Our Spooky Science Shows are great for your in-party or community event. Whether your audience is large or small, the FunTAZMystery of it all is entertaining for young and old alike.
Visit our Halloween Options.
NEW! Inspirational Talk on your Authentic Self
I have found so many people are just following what is popular without regard for their true calling. How can you find the right path? How can you learn to trust your instincts and listen to the answers shown to you?
This talk is short and sweet at 30 minutes, followed by Q and A and group discussion. Easily transforms into a workshop for groups up to 12 in number. Phone FunTAZM today to book Dawn to speak at your next event.

FunTAZM Entertainment is a fully licensed, registered, and insured business. Ask more of your professionals!