FunTAZ™cience: Silly Science
Workshops & School Programs
Science in Saskatchewan
That's FunTAZTIC!
What if getting your students excited about science in Saskatchewan was easy?
Do you like to find fun and interesting ways of completing your scouting and guide challenges?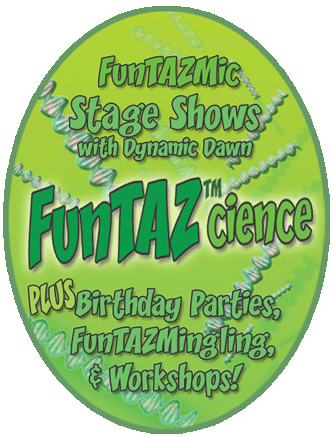 Here at FunTAZ™cience, fun is all part of the name. That's why we have developed FunTAZTIC Science Workshops and School Programs for children in Saskatchewan: students, scouts, girl guide groups, home schoolers, First Nations groups, and YOUR group.
Full of interactive hands-on experiments, FunTAZ™cience Silly Science Workshops deliver programs based on Electricity, States of Matter, Chemistry, Physics, Magnets, and issues concerning our Environment. We provide all of the equipment for your group to get extreme amounts of hands on edu-tainment!
ANNNND...Here's a Great Deal...
Book 3 workshops at the regular price, and we'll "Throw in a Show©" at no extra charge!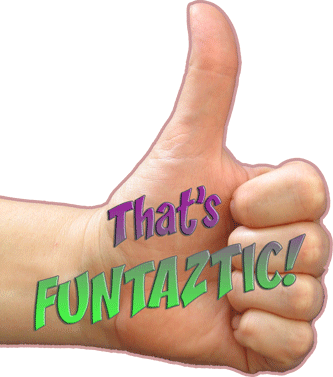 Choose from our many awesome 'field trips' you can take without actually leaving the school:
FunTAZ™Lectricity: Electri-Cities©

FunTAZMechanics of Physics

FunTAZMagnetism: Very Attractive!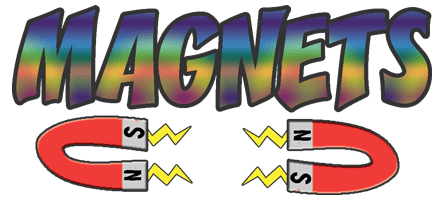 FunTAZMake Sense of Science: The 5 Senses

FunTAZMatter of Fact: States of Matter

FunTAZ'cience of Density

For other interactive edu-tainment, see also:
General FunTAZ™cience: Silly Science Info
Tired of the same old group entertainment in your community?

Doing the same thing every year for your child's birthday party
and don't know what else to try?!?

Are you in charge of finding children's entertainment for your corporate event?
Look no further! Hire a Silly Scientist to lead you through some exciting demonstrations and hands-on experiments for everyone as we learn more about science and how it is present in the world around us. The children in the audience will come away with an education as well as the big smiles on their faces.
All of our FunTAZ™cience Shows and Parties are high energy, interactive, and involve volunteers and hands-on science for everyone to try!
PLUS:

We come to you.
We bring our own equipment.
We emphasize safety and adult supervision.
If you need some unique entertainment on a small or large scale, go for something different. Go for something that will have you laughing AND learning.

Hire a Silly Scientist!
** At least one adult from your group must be present for all parties and events.
FunTAZ™cience Options
Follow the title link for more information on: